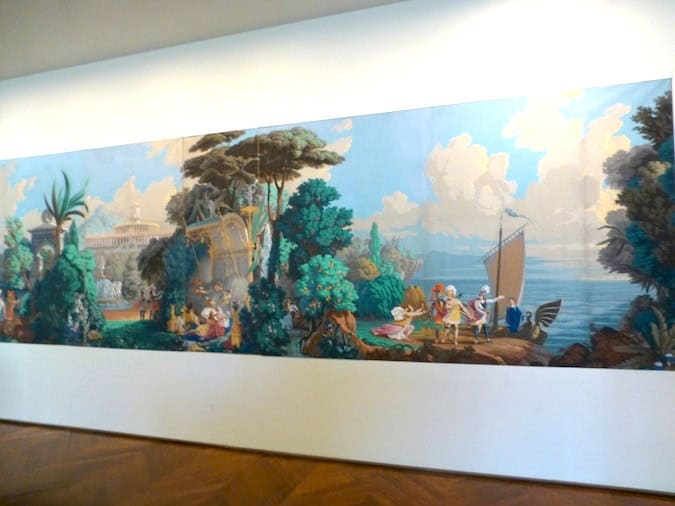 Wallpaper Through the Ages
Wallpaper Shines
Wallpaper's been around for many a year
As a room enhancer it has no peer
So much better than a wall with paint
Wallcovering has no fumes to make you faint
Whether toile, plaid, or stripe
There is a style to suit every type
It adds warmth and elegance to a space
And brings a smile to every visitor's face
For it creates a special mood
One that fosters joy and prevents a downer brood
Whether in the grandest chateau or the lowliest peasant cottage, the walls are the focal point and prior to the introduction of mass produced wall coverings in the 19th century, a family's financial wealth was often measured by the complexity and skill of wall decor. Handpainting and hand printing were the norm and the middle class bourgeoise had to resort to clever ways to decorate a wall without becoming bankrupt in the process. When mass produced wallpaper was introduced in the mid 1800's it became all the rage and a broad range of subject matter was selected for the patterns.
The photographs below are of a series of wall panels that were used to decorate a room in the Museum of Decorative Arts in Paris. The room is exquisite and its beauty is enhanced by these classical wall scenes which tell a story in sequential order.The color is a type of Greige (Beige-Gray) and although it appears fairly monochromatic it actually consists of 23 different colors. Quite impressive.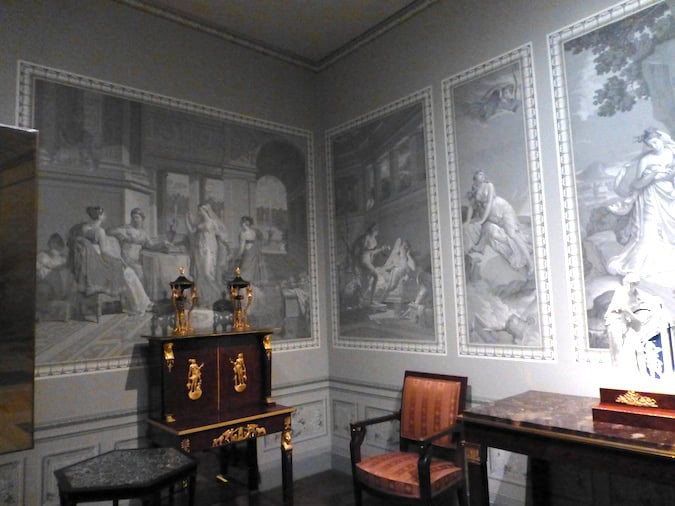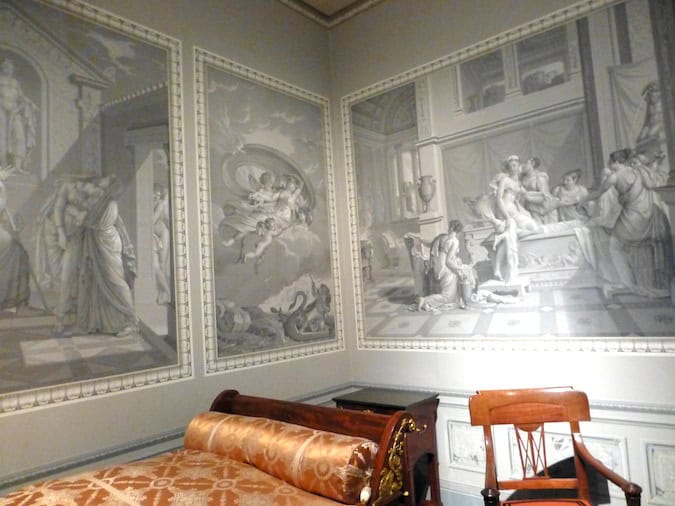 Damask, particularly large scale damasks, are very popular now in the 21st century but they were also popular hundreds of years ago as evidenced by the patterns below.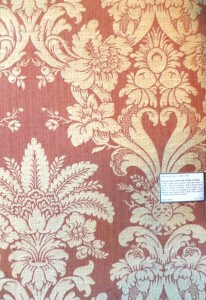 And, once wallpaper was mass produced it was not long before wallpaper books were created to help customers select their favorite patterns.
An interesting use of wallpaper several centuries ago was as a teacher. Murals and panels were created to help children learn geography, history and botany. What might look like an idyllic 'painting' was actually a serious lesson plan.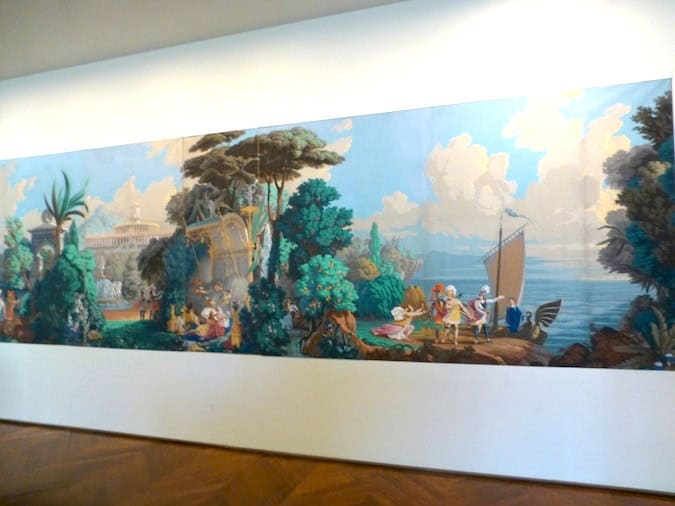 There are so many examples over the centuries that speak to the progression of wallpaper but my space and your time are limited so I will conclude with one final image taken from modern-day Paris–a hotel hallway finished with a wallcovering that is so well designed and printed that you are forced to run your fingers over the surface to see if it is flat (it is).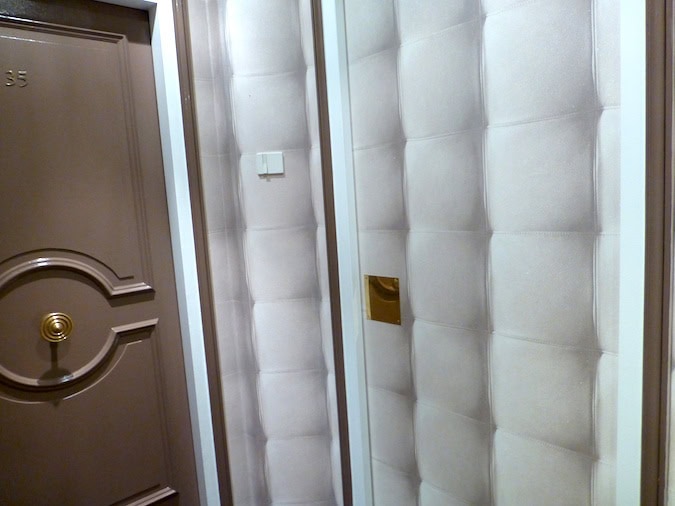 You too can participate in the wallpaper progression by finding your own special signature look. And, no better time than now to consider all the wallcovering options. Designers are once again creating unique patterns for your walls or consider taking a favorite photo and having it digitally reproduced to fashion your own custom space.
Mela