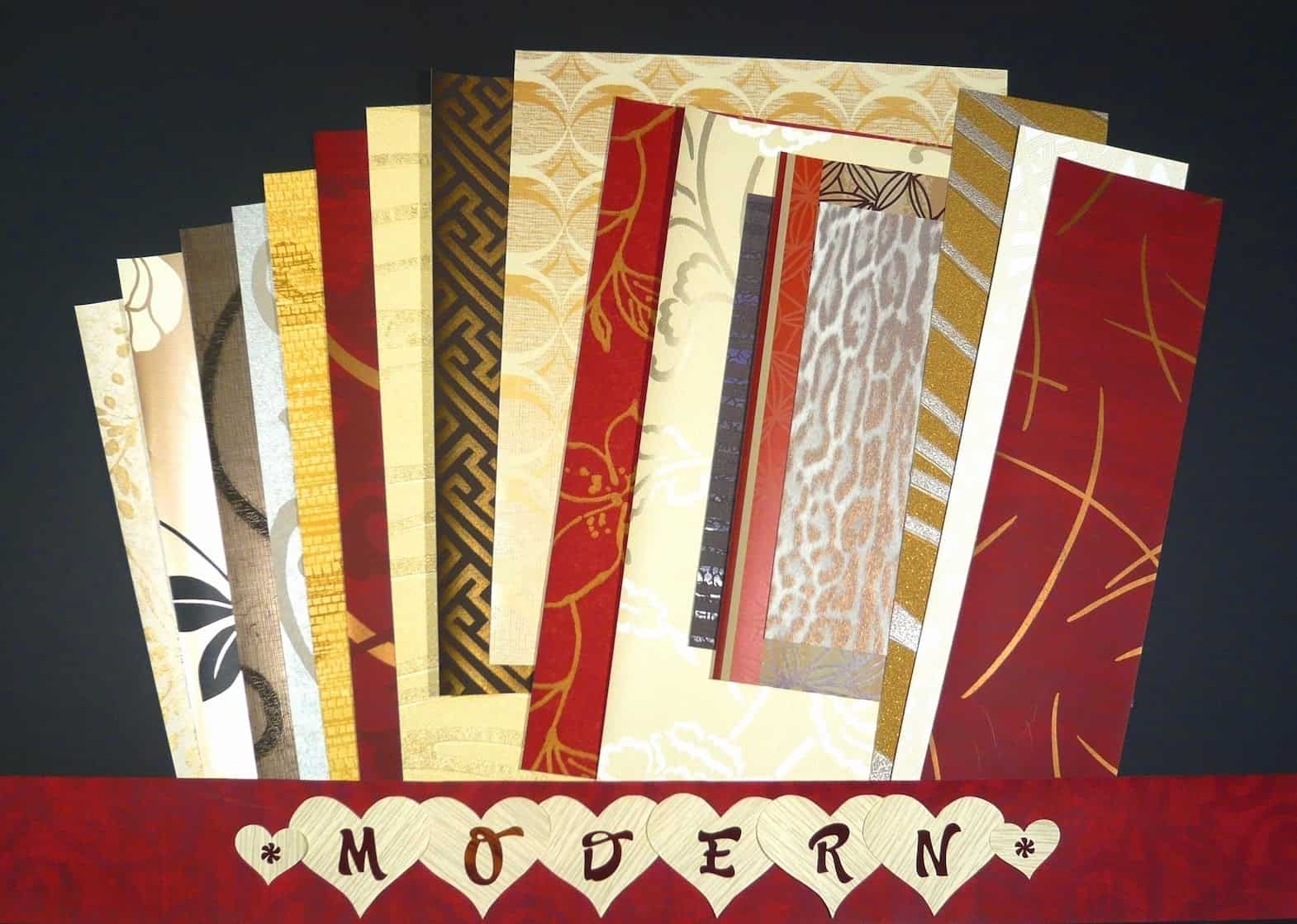 Wallpaper for Scrapbooking & Crafts
Attention: Scrapbookers and Crafters. Wallpaper for scrapbooking & crafts is THE perfect material. Why?
Premium heavy-weight paper
Exclusive decorator patterns
Extremely limited quantity (exclusivity)
Exceptional flexibility
Durable surface coating
Repurposed resource

Due to its special qualities wallpaper is perfect for your next craft project including:
All facets of scrapbooking
Tableware
Parties/Wedding Projects
Holiday Decorations
Home Office Accessories
Home Décor
| | |
| --- | --- |
| | |
In future blogs we will offer detailed descriptions, often with photos, of the many ways in which wallpaper can be used aside from applying it to a wall or ceiling. For now we will limit our discussion to a very exciting new product line called Love Bunch Papers. These are paks of wallpaper sheets that have been cut from discontinued wallpaper books–books that would otherwise have been discarded in landfills. These sheets are far superior to the papers normally offered at craft stores and because they are unique you will be able to create items that are truly one-of-a-kind. NYC-based artist and designer Kaeti Wigeland has partnered with For the Love of Wallpaper on this project in creating coordinated sets of patterns for use by crafters everywhere. Kaeti has over 40 years of experience designing and presenting craft projects for community organizations, schools, universities, conferences and commercial retail stores. She has a Fine Arts Degree, is an award-winning photographer, writer, poet and super uber crafter. Kaeti is thrilled to be working with these beautiful designer pages and we are thrilled to have her on the Love Bunch team. There are 9 categories of Love Bunch Paks: Assorted, Classical, Damask, Floral, Modern, Novelty (Feminine), Novelty (Masculine), Stripes, Textures. Over the next few blogs we will focus on each of the categories in turn. Following are photos of some of the pak categories just to whet your appetite.
Start planning your next craft project.