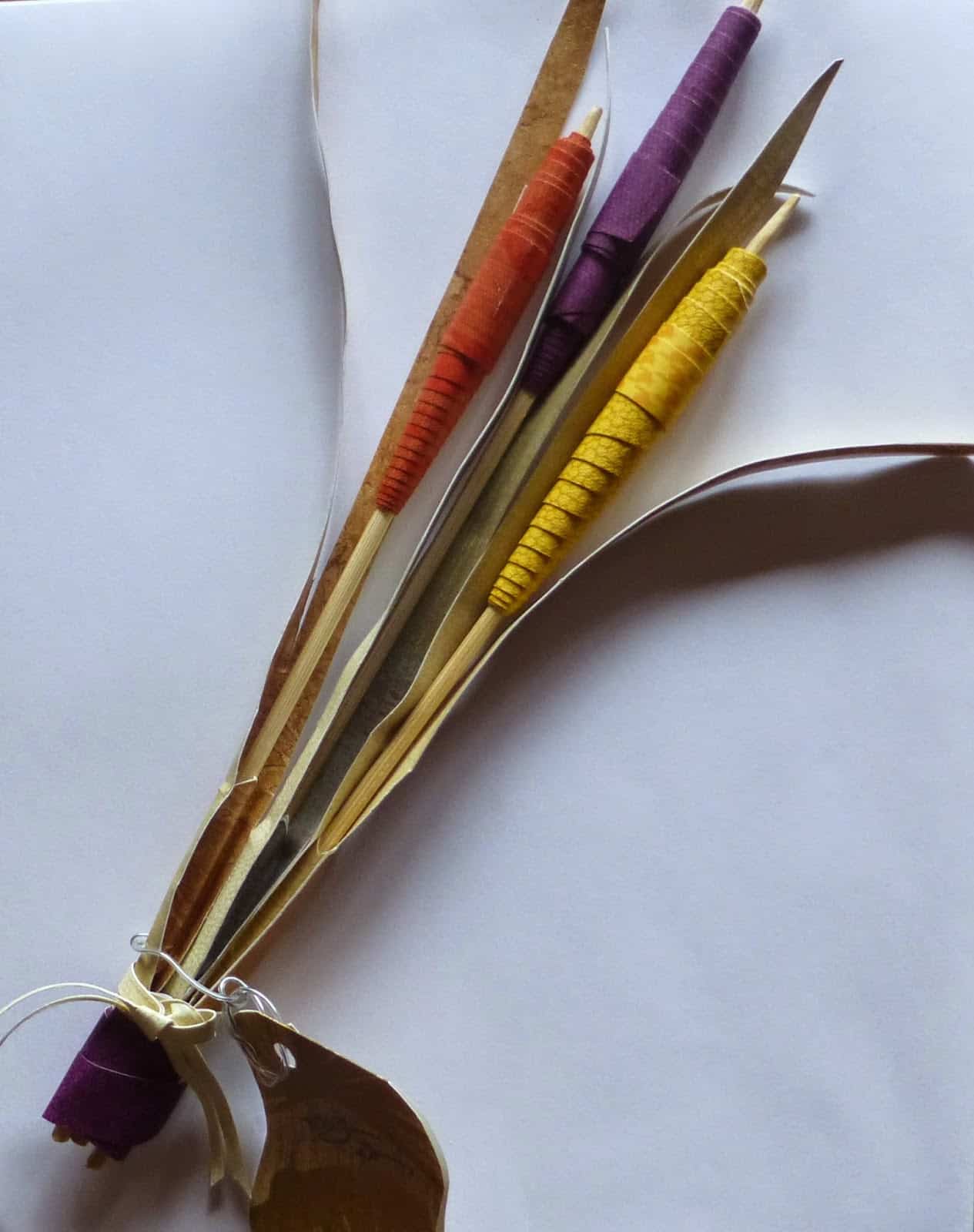 Thanksgiving Floral Arrangement
Create a special ambiance with a simple-to-make Thanksgiving floral arrangement with cattails made out of wallpaper scraps.
All you need are:
1. Strips of wallpaper
2. Chopsticks or other thin sticks
3. Glue or paste
Just take strips of wallpaper pieces, glue/paste the leading edge to the wood stick, wrap the rest of the wallpaper strip around the chopstick and paste/glue the piece closed. Repeat for each stick with complementary colors/patterns.
Voilà–you have the perfect basis for a table centerpiece, a small arrangement or the finishing touch for a gift-wrapped hostess gift.
The example below was created by noted New York artist Kaeti Wigeland.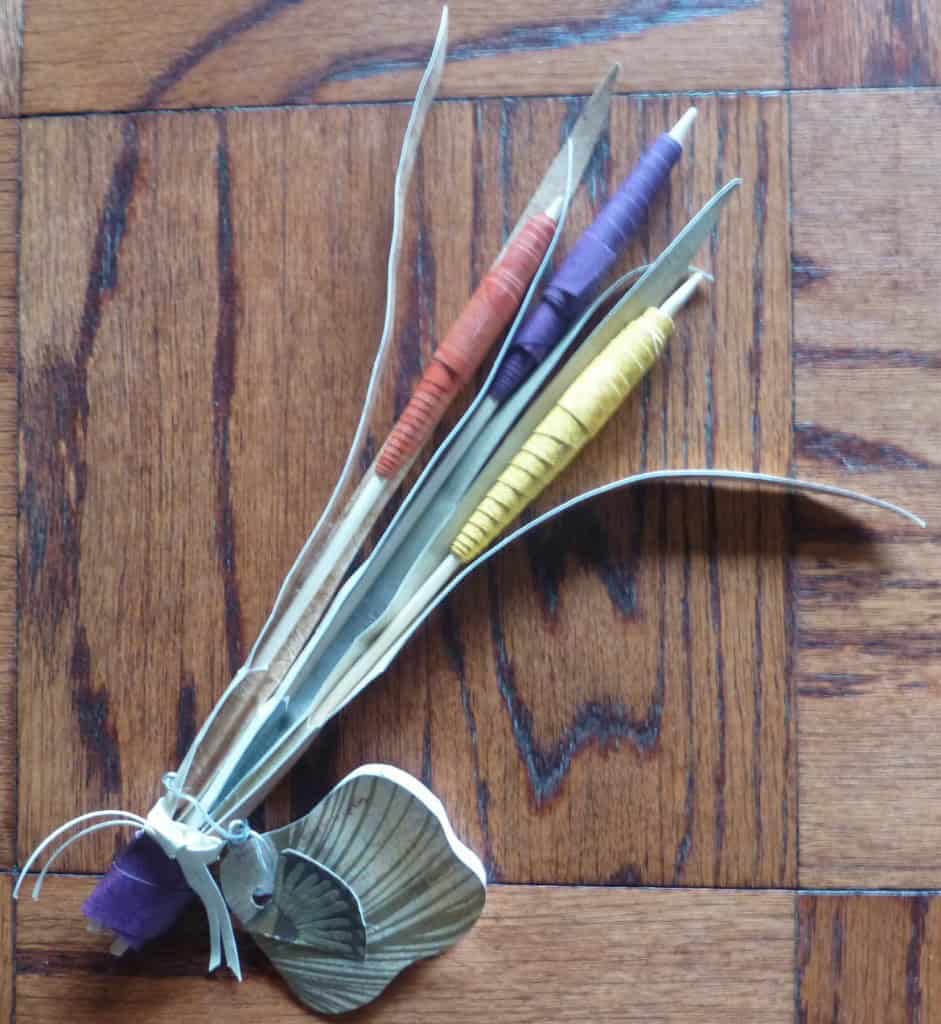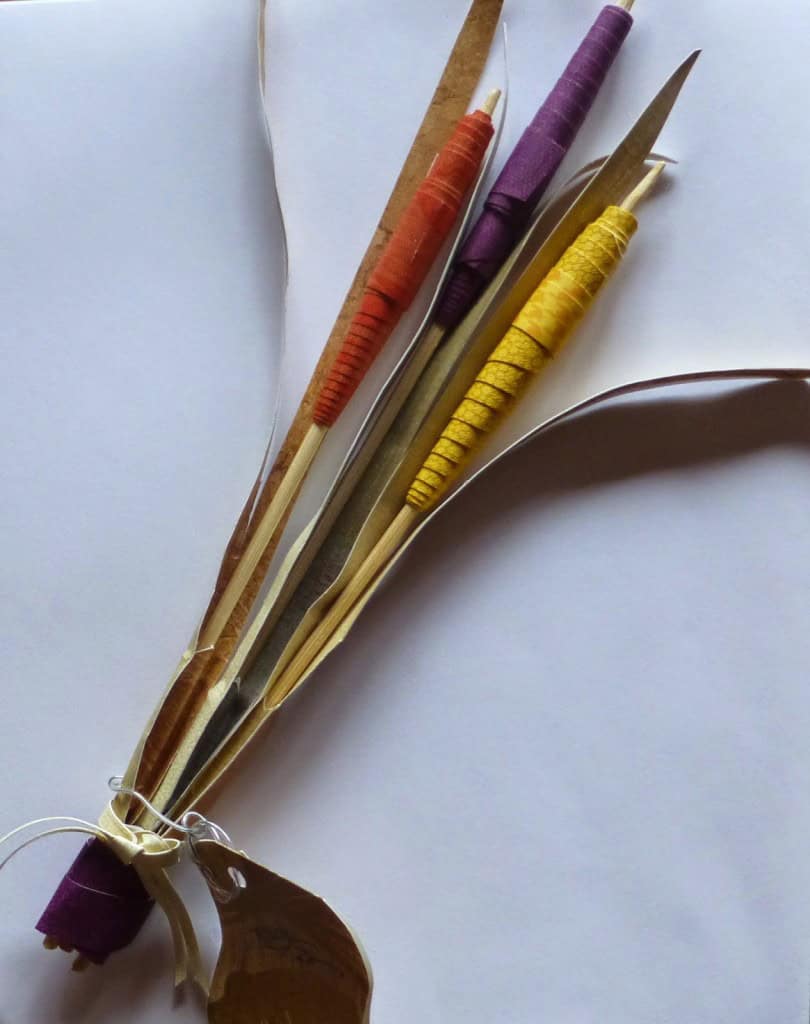 The papered sticks can be a standalone floral arrangement or can be used as filler with other materials/live or dried flowers.
A perfect source for the wallpaper is an Off-the-Wall Love Bunch pack of wallpaper. These packs come in nine different color coordinated themes: Floral, Damask, Stripes, Contemporary, Novelty (Male), Novelty (Female), Classical, Textures and Assorted Variety. Learn more about Off-the-Wall Love Bunch wallpaper packs in our newsletter at:
http://stores.ebay.com/fortheloveofwallpaper/Newsletter.html.
May your Thanksgiving be filled with much joy and special memories.
Mela