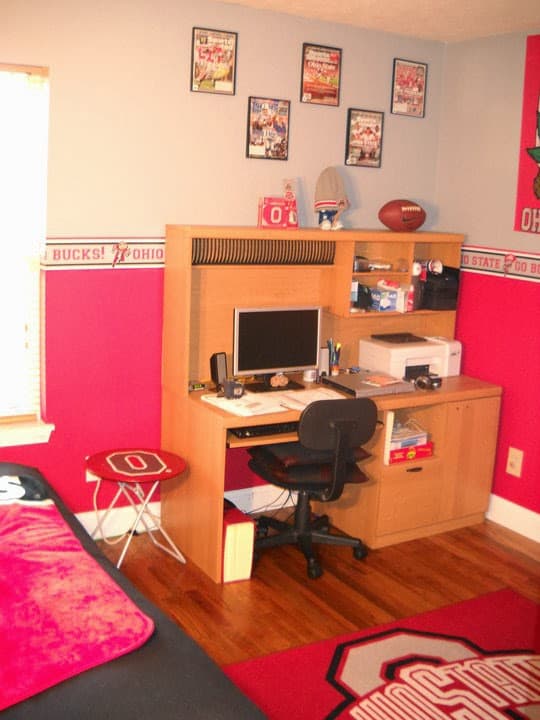 Ohio State Buckeyes Wallpaper for True Fans
All Ohio State Buckeyes fans know October is football season for the NFL and college teams…and that means that we're all spending more time eating, breathing and thinking football. If your man cave, bedroom or office is missing that football touch, wallpaper, wallpaper border, FatHeads or wall decals are the perfect way to add it.
For this post we've chosen some great examples of Ohio State themed spaces, but finding wallcovering for your NFL or NCAA team is easy. Look here for inspiration.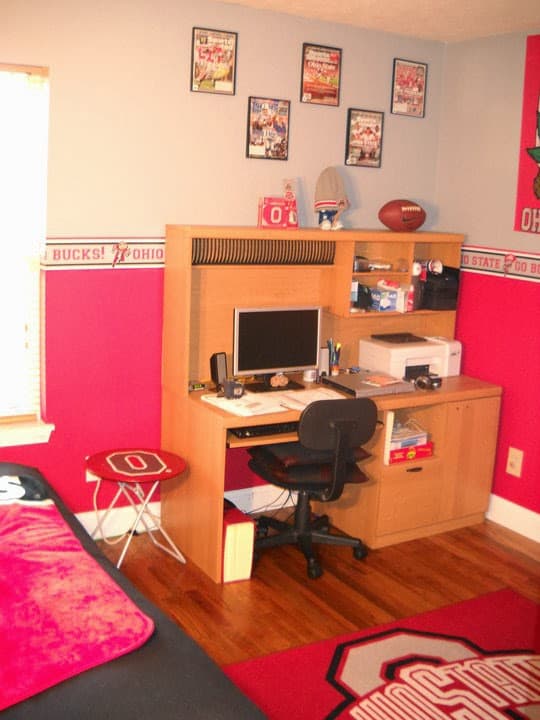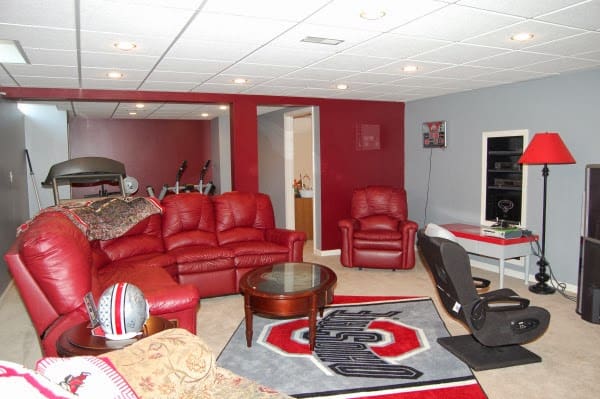 This man cave looks comfortable, but it's missing the ball on wall decals!
Mela