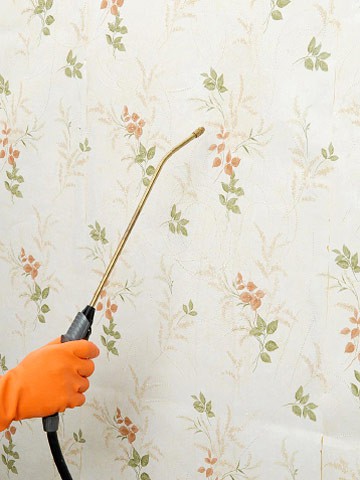 Off With the Old…Wallpaper!
We know you are excited to put up your new wallpaper…but is there already paper on the wall?
It's best to remove it first, so you have a smooth surface for the new paper to adhere to. It's not easy, but these tips will get the job done more quickly!
Steam It: Rent a commercial wallpaper steamer and dampen the walls. Then try scratching off the wallpaper; if it comes off easily, it's ready to be removed using a wallpaper scraper.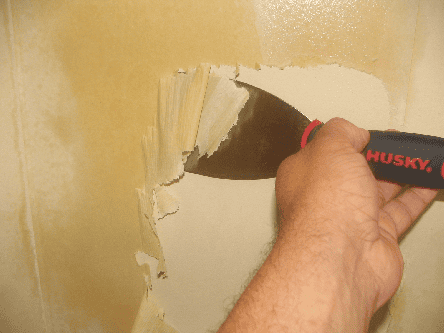 Re-purpose: Don't want to rent a steamer? Spray your walls using a garden pump sprayer instead. Be careful how much water you're spraying though. You shouldn't saturate the walls. As you move along, respray if the wallpaper becomes dry or difficult to remove.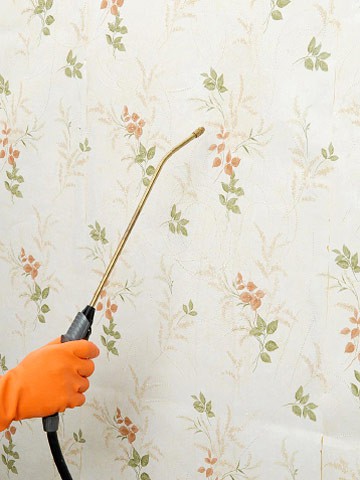 Strip It: Spraying and steaming work well for older wallpapers. But if you have some '70s era vinyl or foil wallpaper, getting the walls wet will get you nowhere. Try a solution specifically for wallpaper removal; enzymes speed up the process.
Home-Brewed Solution: An alternative to store-bought enzyme removers is a mix of vinegar and hot water. This works even if the wallpaper has a vinyl top layer, but you'll need to score the wallpaper first using a scoring tool.
Attack It: If you're still struggling to peel off wallpaper, try a Paper Tiger or a scoring tool. You can find this circular, handheld tool at hardware stores. The rotating blades perforate the paper. Once you've attacked your wallpaper, spray or steam it.
Now you're ready to for fresh, new wallpaper. Looking for vintage or new? Visit our online store for Quality Discounted Paper!