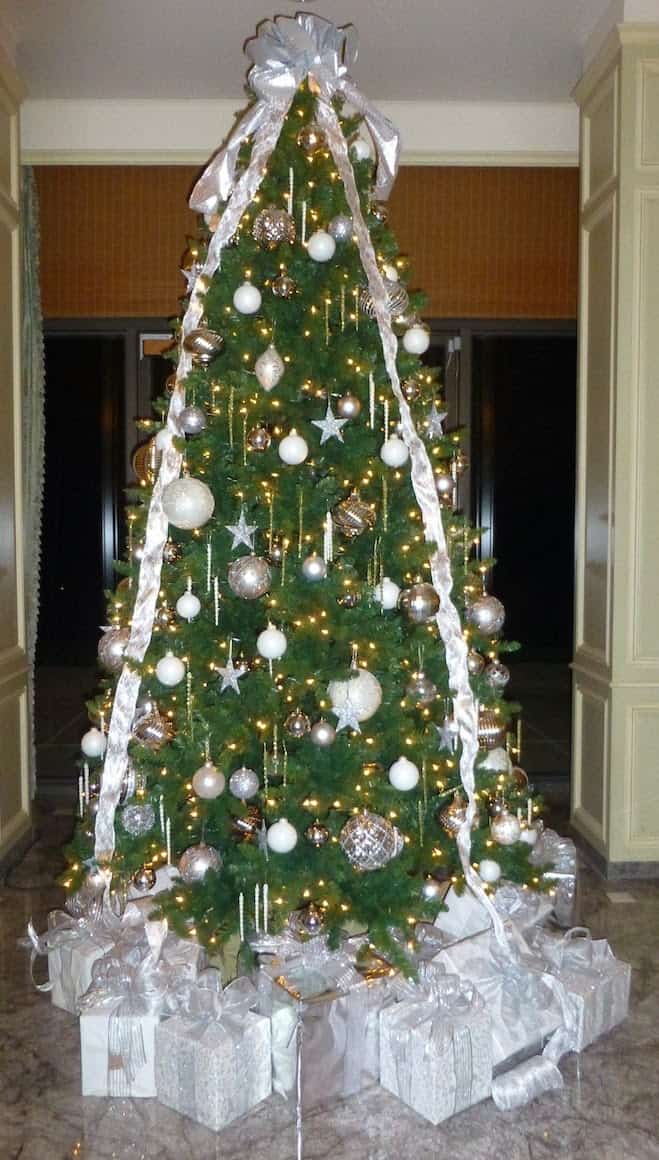 Christmas Holiday Decorating with Vintage Wallpaper
Wallpaper has many possible uses at this time of year. It can be used for gift wrapping, scrapbooking or even holiday decorating (think Christmas tree decorations). The tree below is decorated with a ribbon 'crown' and streamers. Why not substitute wallpaper for the ribbon.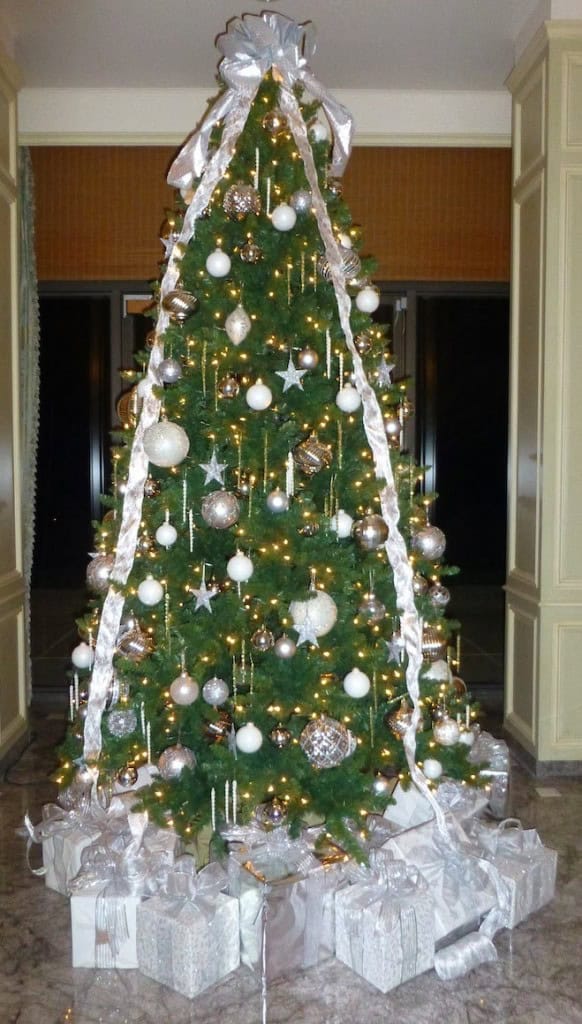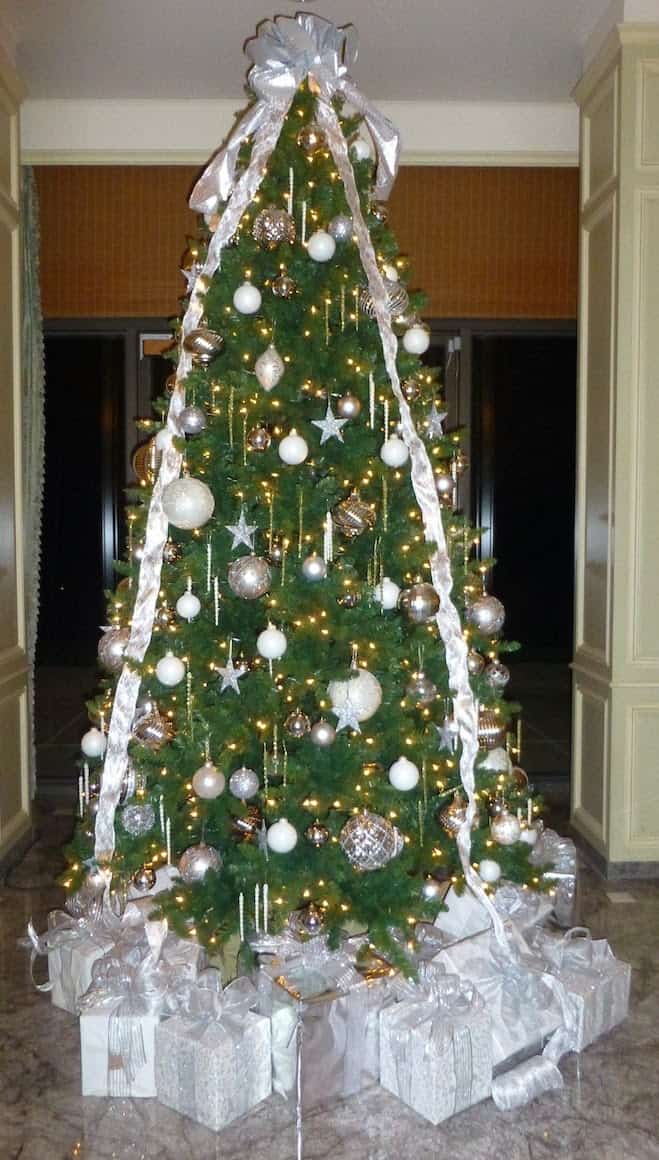 There are numerous wallpaper border patterns that could be used to create a special Christmas tree look. Consider this cupid pattern for example: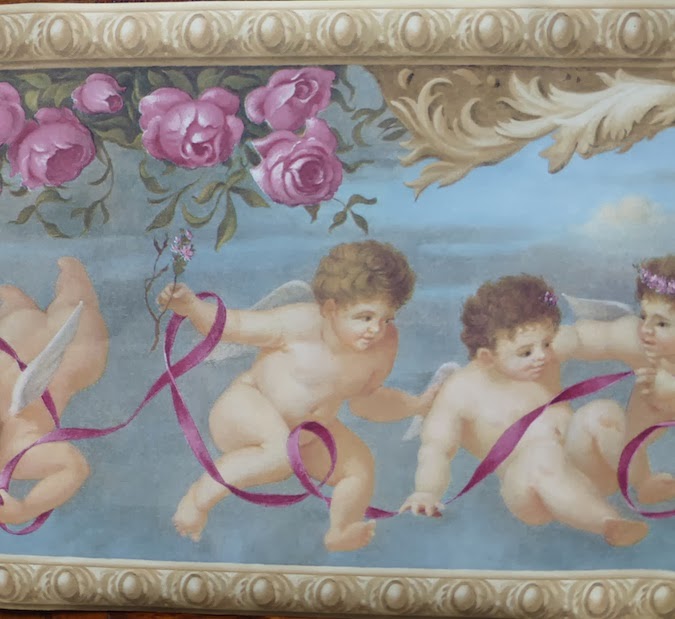 Imagine using this border to make a large scale bow for the top of your tree and then using the border for vertical streamers or to wrap around the tree instead of tinsel. Another design option would be to cut out the cupids, mount them on foamboard and then use them as ornaments. The same idea could be used for other border patterns–doves, angels, or a special theme related to a child. Small Christmas trees could be constructed for children incorporating some of their favorite foods or sports or Disney characters with the ornaments made of suitable border elements glued to a hard surface. It is an inexpensive and fun way to create a lasting memory.
Here is another border with great potential for unique uses at this time of year–make a storyboard from this Life of Jesus border and use it as a teaching tool to visually illustrate the story of Christmas.


Wallpaper sidewalls and borders offer endless possibilities for unique applications at Christmas time. And let's not overlook the potential for giving wallcovering as a holiday gift. It is a cost effective way to redo a room and the recipient would be most grateful for this thoughtful and long lasting expression of caring. With over 4000 in-stock patterns you can have your selection delivered within days.
Mela