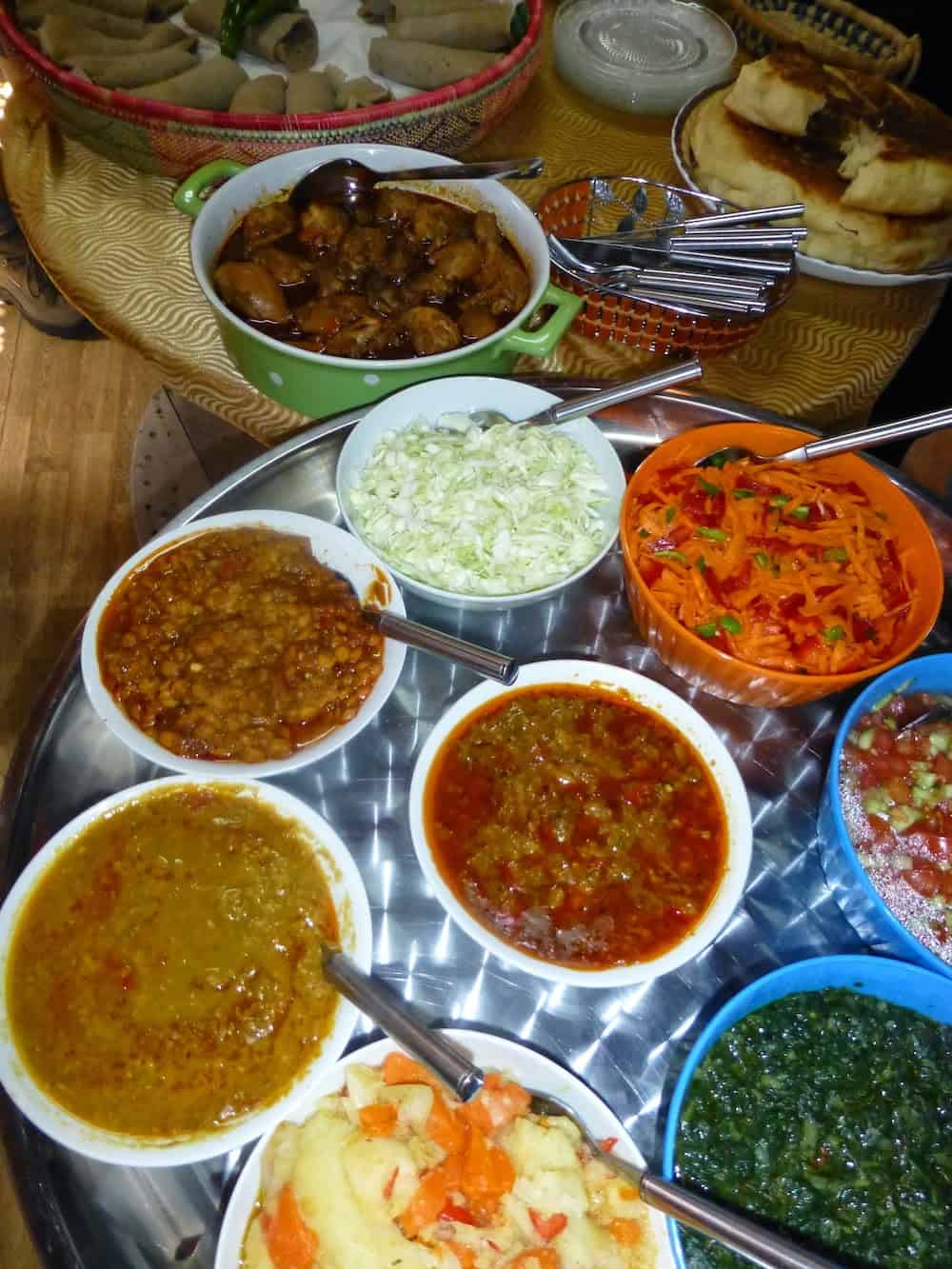 Food for Thought
Here is some food for thought: On a recent trip to Israel I had a chance to sample delicacies from around the world. Israel is a true melting pot and particularly the Beit Shean area which is noted for a high concentration of inhabitants from Ethiopia, Morocco, Yemen and Kurdistan. Where to begin. It is hard to pick a favorite–they all share several attributes–they are based on natural, not processed ingredients, and they are 'spiced' in unique and interesting ways which helps distinguish one dish from the next. Over the next several weeks I will feature a different cuisine every few days with wallpaper products that are inspired by the special attributes of each food feature.
Not only do the inhabitants of Beit Shean serve food but they share their life stories as well. Most notable was Chava, an immigrant from Ethiopia, who told of her amazing journey as a 10 year-old girl walking from her home village across several countries and hundreds of miles and then lifted in a 'magic carpet' to Jerusalem. Chava has recreated a slice of Ehiopian life and culture in her home. See her below in her outdoor kitchen with some of the cooking utensils used to make her delectable treats.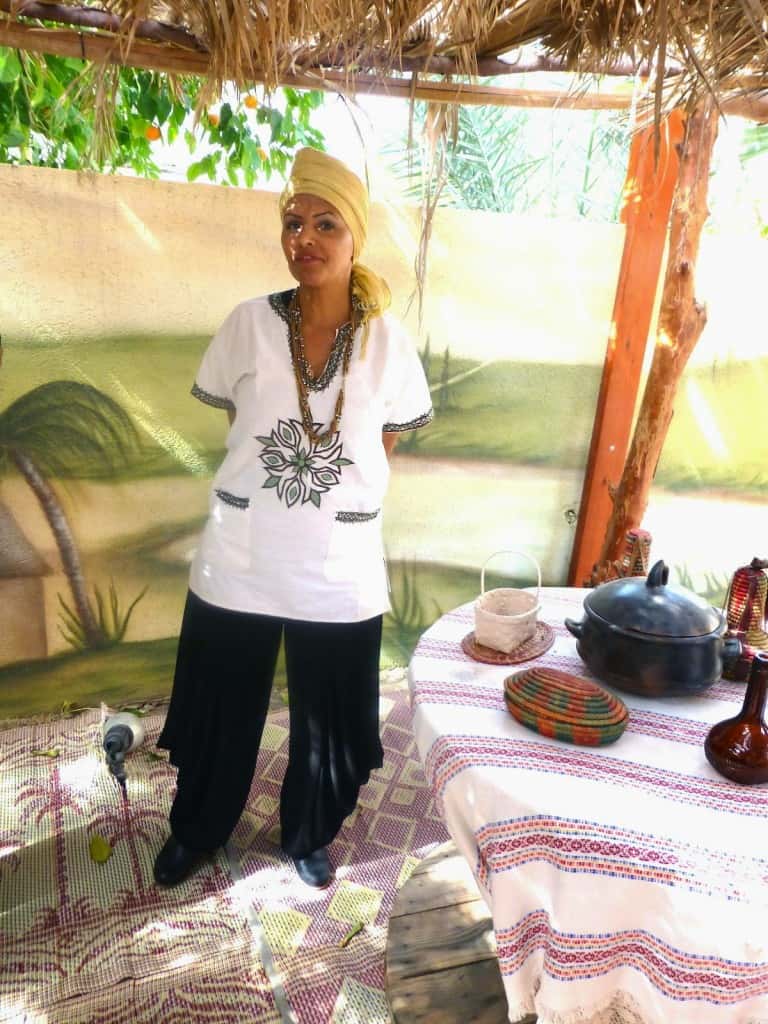 Following is a picture of a contemporary border featuring some traditional earthenware cooking objects that, while new, impart an image of old treasures.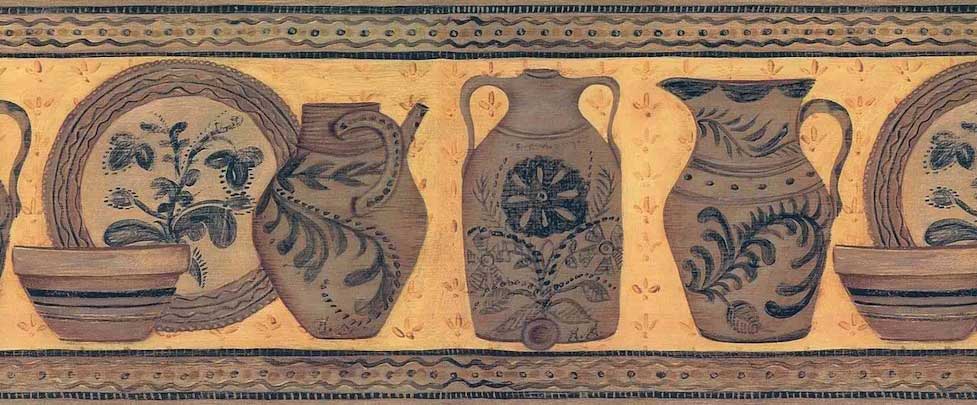 When you first come to Chava's home she greets you with scarves of many colors, but mostly white, and personally wraps one around your neck. You feel instantly at home. Just as you do when entering a home with the collage of materials shown in the wallpaper border image below.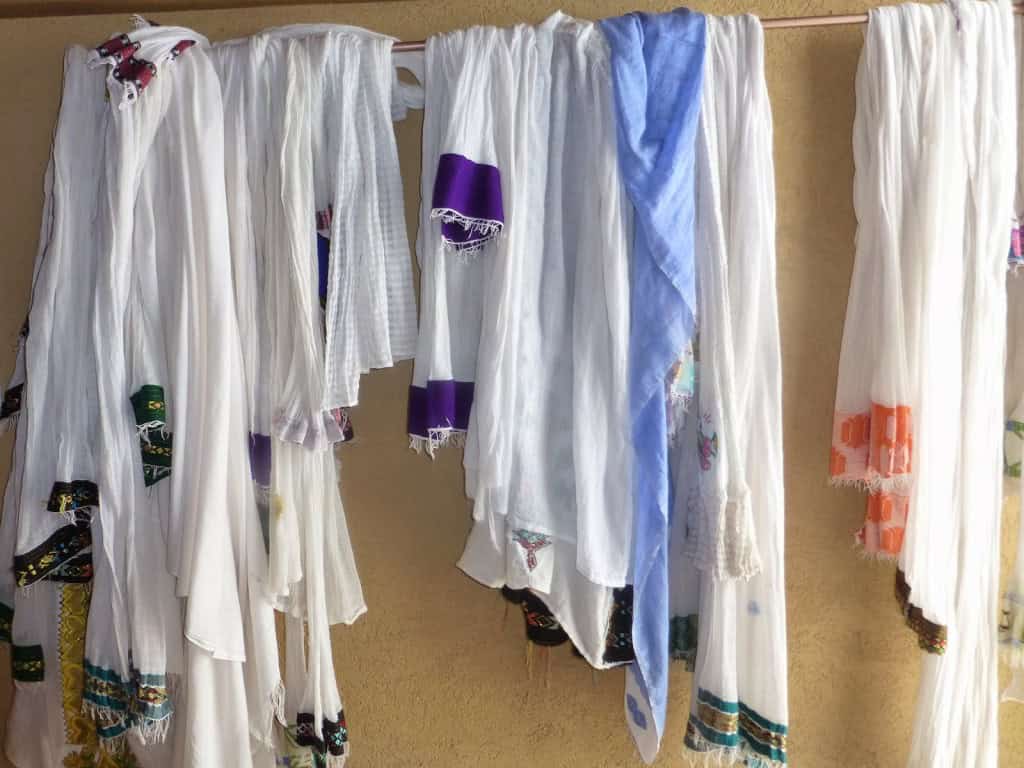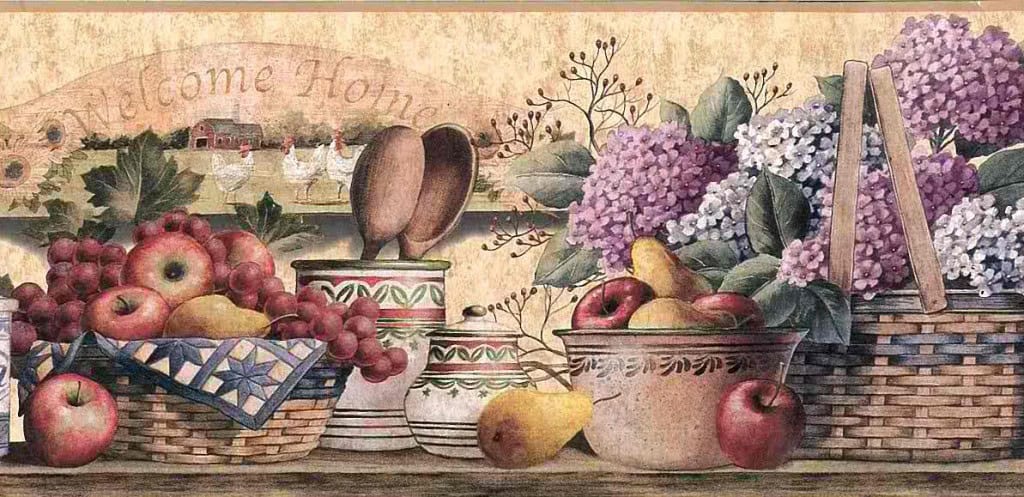 And the food–what food it is. A virtual cornucopia of colors, flavors, scents–appealing to your entire body.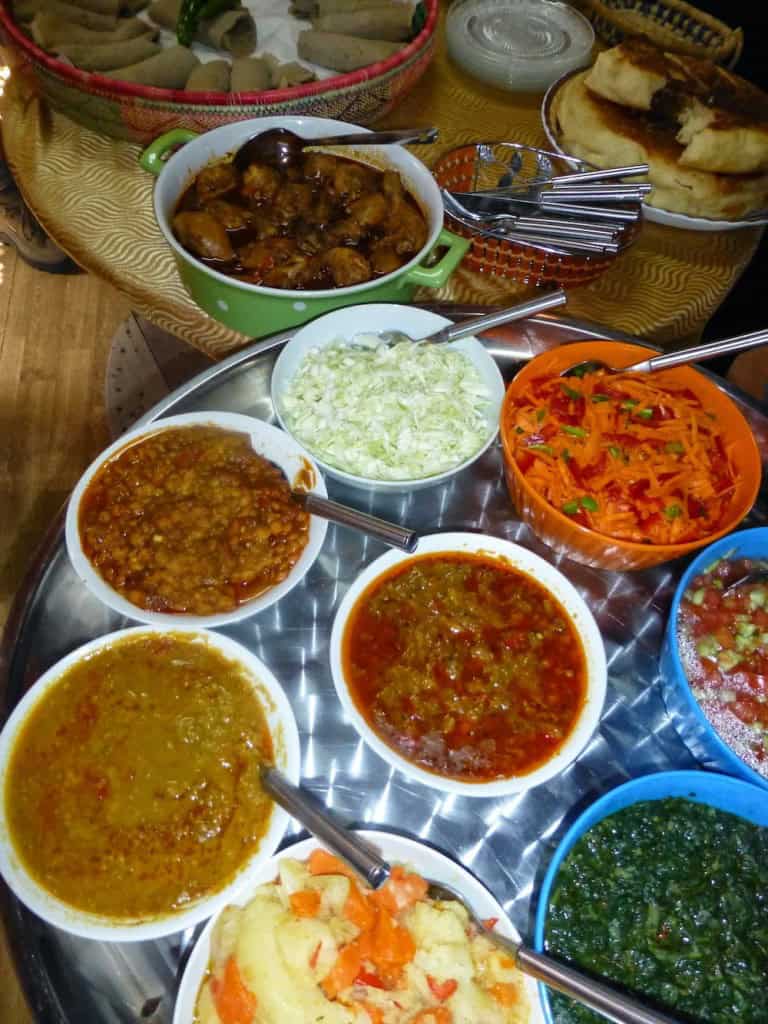 There is some resemblance to our locally grown veggies but not much.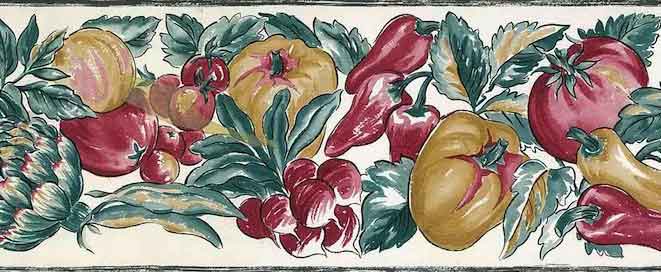 And, then when it is time to leave, after the gracious, warm welcome, the history lesson and the sensory overload there is still more–Ethiopian village crafts.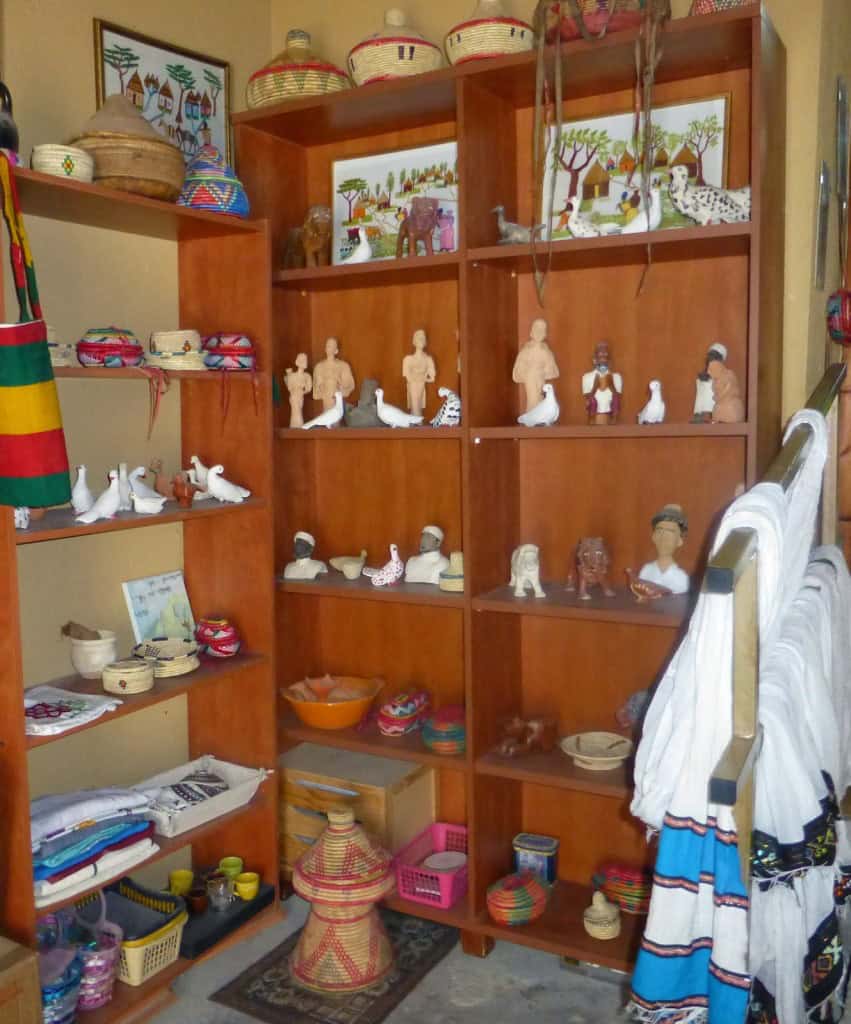 Compare this to some Americana 'craft' items featured in this border: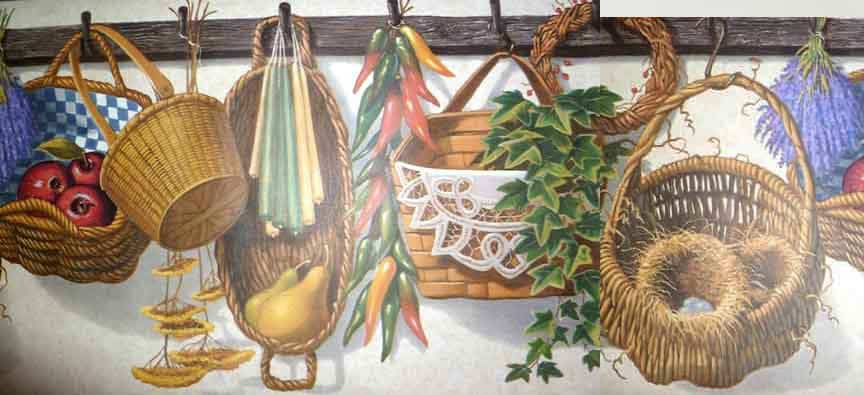 Mela