Nature / Trees / Rivers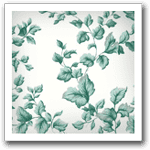 Nature trees rivers and plants wallpaper patterns include scenes from the outdoors. Trees, leaves, pine cones, streams, farm scenes, birdhouses, ivy, garlands are all represented. Lots of blue sky and green grass.
 
If you don't find your favorit vintage wallcoveringe pattern below, see additional designs at our eBay store.
Showing 1–20 of 40 results